Combine the thrill of the Harbour Jet with any of these Sydney Attractions & Save!
Before boarding our jet boat, our friendly staff will provide your attraction pass at check-in.
Sealife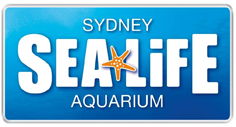 Sydney Aquarium in Darling Harbour.Sydney Aquarium is a must-see, and one of the best things to do in Sydney. Walk under water and explore Australia's rich and diverse aquatic life and habitats. A trip to Sydney Aquarium is fantastic fun for kids, family and friends. One of the best aquariums in the World.
Book Now from $69
---
Wildlife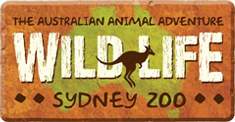 Sydney Wildlife World.Sydney Wildlife World is a wildlife park in the city of Sydney, Australia. Officially opened in September 2006, it is located on the
city side of the Darling Harbour leisure and retail precinct, next to Sydney Aquarium.
Sydney Wildlife World is a full institutional member of the Zoo and Aquarium Association (ZAA) and the World Association of Zoos and Aquariums (WAZA).
Book Now from $69
---
Madame Tussauds Sydney

Experience the glittering world of fame for a day at Madame Tussauds Sydney. Start your journey by hopping on a surf-board with world surf champion Layne Beachley. Move on to challenge your favourite sports heroes and sing along with your favourite music stars.
Do all these things and much, much more as you mingle and interact with the world's most famous figures at Madame Tussauds Sydney. See over 70 iconic wax figures, with over 30 interactive experiences in 9 fun-filled themed zones.
Book Now from $69
---
The Sydney Eye Tower

The Sydney Eye Tower & SkyWalk Sydney Tower Skywalk, or just Skywalk, is an open-air, glass-floored platform circling Sydney Tower at a height of 260m above ground level. The moving viewing platform extends out over the edge of the main structure of Sydney Tower.
It was opened on 18 October 2005 and cost A$3.75 million to construct. The Skywalk took four years to design and two months to build, using more than 2,000 sections of steel and 4,376 nuts and bolts. (Distinguish between Observation Deck & Skywalk on booking page).
This attraction is more than twice as high as the popular BridgeClimb walk to the top of Sydney Harbour Bridge. From the platform the seaward horizon is 58 kilometres away, although inland features such as the Blue Mountains can be seen at further distances.
---
Taronga Zoo Sydney Australia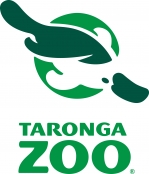 Taronga Zoo is the city zoo of Sydney, New South Wales, Australia. Officially opened on October 7, 1916, it is located on the shores of Sydney Harbour in the suburb of Mosman.
Taronga Zoo is managed by the Zoological Parks Board of New South Wales under the trading name Taronga Conservation Society along with Dubbo's Taronga Western Plains Zoo. Divided into eight zoogeographic regions, Taronga Zoo is home to over 2,600 animals on 21 hectares (52 acres), making it one of the largest of its kind.
Book Now from $85
---
Luna Park Sydney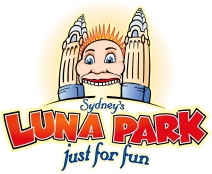 Luna Park Sydney is much more than an amusement park. It's an entertainment precinct where you can see shows and concerts in the Big Top, or enjoy an intimate meal with spectacular Harbour views The Deck Sydney.
You can throw a party for the kids, have your dream wedding, or even host a gala event for up to 2,000 in one the state of the art Crystal Palace Venues.
Book Now from $85